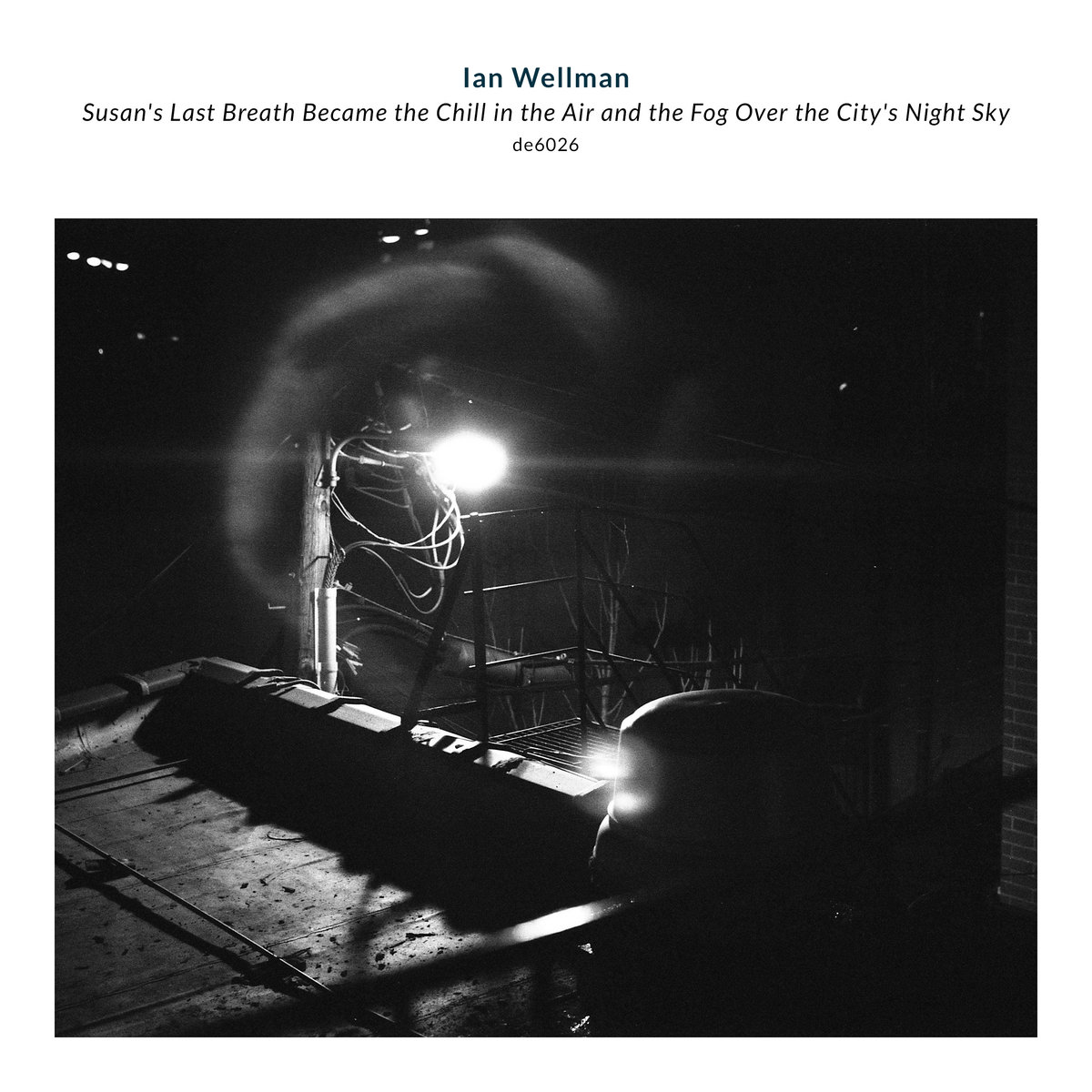 Listen on Dragon's Eye Recordings' Bandcamp Page
Tracklist:
The Final Breath
Settling Fog
Singing Crickets
Wind Chill
Darkest Hour
A New Day
Dragon's Eye Recordings is pleased to announce 'Susan's Last Breath Became the Chill in the Air and the Fog Over the City's Night Sky', the debut release by Los Angeles musician and field recordist Ian Wellman. 'Susan's Last Breath…' was inspired by Wellman's walks through downtown Los Angeles in the fall evenings. While wandering the concrete tangles of LA, Wellman recorded cricket songs filling the air as the marine layer settled above the city's skyline. The album's six tracks evoke a conflicting reality commonly felt for those of us city dwellers––a harsh foreground, moment of delicate contrast, the ache of transience in urban beauty.
All tracks on 'Susan's Last Breath…' are comprised of unedited field recordings paired with short compositions made on 4-track. Each loop contains some permutation of sampled drones, breath, phone apps, Nintendo DS home-brewed apps, metal springs, and Casio keyboards found in the trash.
released October 19, 2018
Cover Photo by Phil Jackson.
Mastered by Lawrence English at Negative Space.
Field recording locations: Ascot Hills, Los Angeles, CA; Chinatown alleyways, Los Angeles, CA; More Mesa, Santa Barbara, CA; Westlake, Los Angeles, CA; and Angeles National Forest, CA.
Recorded between 2016-2018.
Thanks to: Trevor Baker, Yann Novak, Robert Crouch, Aaron Bartell, Geneva Skeen, Mason Thorne, Tom Platt, Scott Kaser, Steve Lynch, Joseph Guitsi, and all my friends and family who continually support and inspire me every way that can. Special thanks to Theodore and Nora Wellman for already bringing so much joy into this world. This is dedicated to the late Gene "Vito" Gallego.
Label: Dragon's Eye Recordings, de6026